SEARCH
FIND US
Twitter

Facebook

LinkedIn
SUBSCRIBE

Subscribe to our feed.
ADVERTISE
Marketing-Jive, formerly SEO-Space, was established in 2006 and since then we have noticed significant increases in both traffic and feed subscribers. If you want to promote your business to thousands of visitors who understand digital marketing, you've come to the right place. Sign up and start receiving qualified leads right now. Your ad will be visible on every unique page on our blog.
Glossary of SEO Terms
SEO Terms A-C
SEO Terms D-F
SEO Terms G-I
SEO Terms J-L
SEO Terms M-O
SEO Terms P-S
SEO Terms T-V
SEO Terms W-Z
Enquiro's Online Marketing Glossary
Search Engine Market Share (US)
ComScore Report - April 2009
Search Engine Ratings
B2B & B2C Tech Financials
Organic Search / SEO Tips
10 Overlooked Optimization Tips for B2B Marketers
Social Networking in 2009
Google Webmaster Guidelines
Enquiro B2B Webinar: Managing B2B Leads for Sales Success
Tuesday, June 01, 2010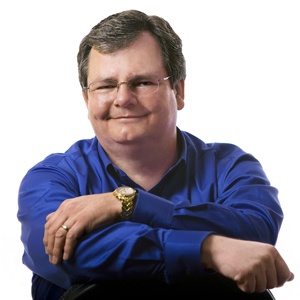 Just a reminder that Enquiro is pleased to be presenting the latest webinar in our B2B Expert Series: Managing B2B Leads for Sales Success. This time out, we've invited one of America's leading experts on B2B lead generation, Mac McIntosh to speak to our audience. Mac is considered to be one of America's leading experts on B2B lead generation. President and principal consultant of B2B lead generation consulting firm Mac McIntosh Incorporated, and founding partner of B2B marketing automation services firm AquireB2B, McIntosh specializes in helping companies generate more leads and close more sales using the latest marketing strategies, tactics, technology and media.

Mac, Gord Hotchkiss and Bill Barnes will be leading us through a series of Questions and Answers which are top of mind for marketers.

The webinar takes place:
Thursday June 10

11:00am – 12:00pm (PST)
Length: 30 minutes
Register here: http://pages.enquiro.com/webinar24-managing-b2b-sales-leads.html



Managing B2B Leads for Sales Success
Can B2B Marketers increase revenues with tighter integration between your sales and marketing team functions?
In this special live webinar, two leading industry experts will address this question and those below that are top of mind for many B2B Marketing Executives today.

1. What technologies exist that will facilitate more collaboration between marketing and sales?
2. Should social media be part of your demand generation strategies?

3. What role does search marketing play in improving both the quality and quantity of your leads?

4. How will demand generation look different in 2015?

Join us for a conversation with Mac McIntosh (from The Business-to-Business Sales Lead ExpertsTM) and Gord Hotchkiss (author of The BuyerSphere Project) to discuss these and other existing realities that face B2B Marketers.
This webinar is recommended for VP's, Directors and Managers in Sales and/or Marketing roles.

Register here: http://pages.enquiro.com/webinar24-managing-b2b-sales-leads.html

Labels: B2B Webinars. Managing B2B Leads
posted by Jody @ 1:45 PM


About Me
Name: Jody
Home: Kelowna, BC, Canada
About Me: SEO guy by day, family man 24/7.

Previous Posts
Marketing Jive Vault of Posts
Online Marketing Resources
Search Engine Guide
WebProNews Canada
Official Google Blog
Yahoo Search Blog
Search Engine Watch
100% Organic
Global Thoughtz
B2B Marketing Blogs
Silicon Valley Gateway
Guy Kawasaki
Church of the Customer Blog
Marketo's Big List of B2B Blogs
Blogs We Like
Hockey Fanatic
30-Five: Parenting Tips
Ask.com Blog
Comparison Engines
Matt Cutts

TechCrunch
Techdirt
VentureBeat
Yahoo Search Blog