SEARCH
FIND US
Twitter

Facebook

LinkedIn
SUBSCRIBE

Subscribe to our feed.
ADVERTISE
Marketing-Jive, formerly SEO-Space, was established in 2006 and since then we have noticed significant increases in both traffic and feed subscribers. If you want to promote your business to thousands of visitors who understand digital marketing, you've come to the right place. Sign up and start receiving qualified leads right now. Your ad will be visible on every unique page on our blog.
Glossary of SEO Terms
SEO Terms A-C
SEO Terms D-F
SEO Terms G-I
SEO Terms J-L
SEO Terms M-O
SEO Terms P-S
SEO Terms T-V
SEO Terms W-Z
Enquiro's Online Marketing Glossary
Search Engine Market Share (US)
ComScore Report - April 2009
Search Engine Ratings
B2B & B2C Tech Financials
Organic Search / SEO Tips
10 Overlooked Optimization Tips for B2B Marketers
Social Networking in 2009
Google Webmaster Guidelines
Top 100 Rock Albums of the Decade: 2000-2009
Saturday, December 26, 2009
We wanted to have a little fun with this post and as a result went through an grueling process of identifying our favorite rock albums of the past decade. So what makes this list different than any others out there? I'm sure that will be evident as you go through the list.

Before we get started, we should define what we consider a "rock album". A rock album is defined in the true sense of the word in that it must be a rock n roll album, meaning that it can be loud, features the playing of real instruments, features guitar solos and simply be a rock album. The Jonas Brother are not rock. We have featured some albums in the "pop rock" vein, but for the most part we wanted to keep this to what a rock album should be. Chcuk Berry is rock, Van Halen is rock, Nickelback is rock, Metallica is rock. Kid Rock is rock, Britney Spears is not.

We have included some greatest hits compilations providing the artist did have an album of fresh material within the decade that was 2000-2009. Other than that these are our favorite rock albums of the past decade. You may have not have heard of some of them, but if you are a rock n roll fan you may want to check them out. With that we present Marketing Jive's Top 100 Rock Albums of the Decade: 2000-2009.



Marketing Jive's Top 100 Rock Albums of the Decade: 2000-2009





| | | | |
| --- | --- | --- | --- |
| # | Artist | Album | Year |
| 100 | Collective Soul | Afterwords | 2007 |
| 99 | Silverchair | Young Modern | 2007 |
| 98 | Three Days Grace | Incubus | 2004 |
| 97 | Wintersleep | Welcome to the Night Sky | 2007 |
| 96 | Rev Theory | Light It Up | 2008 |
| 95 | The Trews | Den of Theives | 2005 |
| 94 | Puddle of Mudd | Volume 4: Songs in the Key of Love & Hate | 2009 |
| 93 | Trust Company | True Parallels | 2005 |
| 92 | Seether | Finding Beauty in Negative Spaces | 2007 |
| 91 | Alice In Chains | Black Gives Way To Blue | 2009 |
| 90 | Disturbed | Believe | 2002 |
| 89 | P.O.D. | Satellite | 2002 |
| 88 | Stryper | Murder by Pride | 2009 |
| 87 | Staind | 14 Shades of Grey | 2003 |
| 86 | Tantric | Tantric | 2001 |
| 85 | Stone Temple Pilots | Shangri-La Dee Da | 2001 |
| 84 | Mudvayne | The New Game | 2008 |
| 83 | Revis | Places for Breathing | 2003 |
| 82 | Hinder | Extreme Behavior | 2005 |
| 81 | Stone Sour | Come What(ever) May | 2006 |
| 80 | Puddle of Mudd | Famous | 2007 |
| 79 | Fuel | Something Like Human | 2003 |
| 78 | Econoline Crush | Ignite | 2008 |
| 77 | Stone Temple Pilots | Thank You | 2003 |
| 76 | Breaking Benjamin | We Are Not Alone | 2005 |
| 75 | Disturbed | Ten Thousand Fists | 2005 |
| 74 | Black Crowes | Lions | 2001 |
| 73 | Staind | Break the Cycle | 2001 |
| 72 | Ace Frehley | Anomely | 2009 |
| 71 | Switchfoot | The Beautiful Letdown | 2003 |
| 70 | Theory of a Deadman | Scars and Souvenirs | 2008 |
| 69 | Default | One Thing Remains | 2005 |
| 68 | Eric Johnson | Bloom | 2005 |
| 67 | Trapt | Trapt | 2002 |
| 66 | Motley Crue | New Tattoo | 2000 |
| 65 | Lifehouse | No Name Face | 2000 |
| 64 | Aerosmith | Just Push Play | 2001 |
| 63 | Black Stone Cherry | Folklore and Superstition | 2008 |
| 62 | Green Day | American Idiot | 2004 |
| 61 | The White Stripes | Elephant | 2003 |
| 60 | Winger | Karma | 2009 |
| 59 | AC / DC | Black Ice | 2008 |
| 58 | Red Hot Chili Peppers | By The Way | 2002 |
| 57 | Foo Fighters | In Your Honor | 2005 |
| 56 | Our Lady Peace | Gravity | 2002 |
| 55 | Theory of a Deadman | Theory of a Deadman | 2002 |
| 54 | Thornley | Come Again | 2004 |
| 53 | Hoobastank | Hoobastank | 2001 |
| 52 | Lenny Kravitz | Lenny | 2001 |
| 51 | Sammy Hagar | Cosmic Universal Fashion | 2008 |
| 50 | Kiss | Alive Box Set | 2006 |
| 49 | Hardline | II | 2002 |
| 48 | Bret Michaels | Songs of Life | 2003 |
| 47 | Alterbridge | Blackbird | 2007 |
| 46 | Thornley | Tiny Pictures | 2009 |
| 45 | Shinedown | The Sound of Madness | 2008 |
| 44 | Sammy Hagar | Livin' It Up | 2006 |
| 43 | Brian Wilson | SMiLE | 2004 |
| 42 | Crossfade | Crossfade | 2004 |
| 41 | Nickelback | Dark Horse | 2008 |
| 40 | Iron Maiden | Brave New World | 2000 |
| 39 | Green Day | 21st Century Breakdown | 2009 |
| 38 | Poison | Crack a Smile and More | 2000 |
| 37 | Jeff Healy | Get Me Some | 2000 |
| 36 | Steve Vai | The Elusive Light and Sound Part One | 2002 |
| 35 | Warrant | Born Again | 2006 |
| 34 | Theory of a Deadman | Gasoline | 2005 |
| 33 | Audioslave | Audioslave | 2002 |
| 32 | 3 Doors Down | Away From The Sun | 2002 |
| 31 | Joe Satriani | Super Colossal | 2006 |
| 30 | Tod Howarth | West of Eight | 2000 |
| 29 | Godsmack | IV | 2006 |
| 28 | Paul Stanley | Live to Win | 2006 |
| 27 | Alterbridge | One Day Remains | 2004 |
| 26 | Evanescence | Fallen | 2003 |
| 25 | Wolfmother | Wolfmother | 2005 |
| 24 | U2 | How To Dismantle An Atomic Bomb | 2004 |
| 23 | Rush | Snakes and Arrows | 2007 |
| 22 | Velvet Revolver | Contraband | 2004 |
| 21 | Godsmack | Faceless | 2003 |
| 20 | Linkin Park | Hybrid Theory | 2000 |
| 19 | The White Stripes | Icky Thump | 2007 |
| 18 | Prince | Musicology | 2004 |
| 17 | Creed | Weathered | 2001 |
| 16 | Nickelback | The Long Road | 2003 |
| 15 | Godsmack | Awake | 2000 |
| 14 | Kiss | Symphony: Alive IV | 2003 |
| 13 | Kid Rock | Rock and Roll Jesus | 2007 |
| 12 | Creed | Greatest Hits | 2004 |
| 11 | Bruce Springsteen | The Rising | 2002 |
| 10 | Lenny Kravitz | Greatest Hits | 2000 |
| 9 | Buckcherry | 15 | 2006 |
| 8 | Puddle of Mudd | Come Clean | 2001 |
| 7 | Van Halen | The Best of Both Worlds | 2004 |
| 6 | Godsmack | Ten Years of Godsmack | 2007 |
| 5 | Kiss | Sonic Boom | 2009 |
| 4 | Nickelback | All the Right Reasons | 2005 |
| 3 | 3 Doors Down | The Better Life | 2000 |
| 2 | Nickelback | Silver Side Up | 2001 |
| 1 | Chickenfoot | Chickenfoot | 2009 |
Labels: top rock albums
posted by Jody @ Saturday, December 26, 2009

Duplicate Content Tips: Google on Cross Domain Content Duplication
Thursday, December 24, 2009
Last week Google put out a post through their Google Webmaster Central blog on how to handle legitimate cross-domain content duplication. (Thanks Charlotte for pointing this article out to me). The article is a great piece on ways of handling duplicate content across different websites, something that the canonical tag did not address when it was released in February of this year.

The Google post announces support of the cross-domain rel="canonical" link element. In addition, the post mentions four ways to handle cross-domain duplication:

Choose your preferred domain - this can be done through Google Webmaster Tools to help identify an authority. Remember that when confronted with duplicate content, search engines will generally take one version and filter the others out.


Reduce in-site duplication - through the whole canonicalization process as illustrated by Google. Within Google's statement, notice the part about how link popularity is still a key factor with their ranking algorithm? To gain more control over how your URLs appear in search results, and to consolidate properties, such as

link popularity

, we recommend that you pick a canonical (preferred) URL as the preferred version of the page.


Help the Search Engines find your content - According to Google:

Enable crawling and use 301 (permanent) redirects where possible
Where possible, the most important step is often to use appropriate 301 redirects. These redirects send visitors and search engine crawlers to your preferred domain and make it very clear which URL should be indexed. This is generally the preferred method as it gives clear guidance to everyone who accesses the content. Keep in mind that in order for search engine crawlers to discover these redirects, none of the URLs in the redirect chain can be disallowed via a robots.txt file. Don't forget to handle your www / non-www preference with appropriate redirects and in Webmaster Tools.


Through the new cross-domain rel="canonical" link element - more about the canonical link element here.
There were some great questions addressed in the post as well.

Q: Do the pages have to be identical?
A: No, but they should be similar. Slight differences are fine.

Q: For technical reasons I can't include a 1:1 mapping for the URLs on my sites. Can I just point the rel="canonical" at the homepage of my preferred site?
A: No; this could result in problems. A mapping from old URL to new URL for each URL on the old site is the best way to use rel="canonical".

Q: I'm offering my content / product descriptions for syndication. Do my publishers need to use rel="canonical"?
A: We leave this up to you and your publishers. If the content is similar enough, it might make sense to use rel="canonical", if both parties agree.

Q: My server can't do a 301 (permanent) redirect. Can I use rel="canonical" to move my site?
A: If it's at all possible, you should work with your webhost or web server to do a 301 redirect. Keep in mind that we treat rel="canonical" as a hint, and other search engines may handle it differently. But if a 301 redirect is impossible for some reason, then a rel="canonical" may work for you. For more information, see our guidelines on moving your site.

Q: Should I use a noindex robots meta tag on pages with a rel="canonical" link element?
A: No, since those pages would not be equivalent with regards to indexing - one would be allowed while the other would be blocked. Additionally, it's important that these pages are not disallowed from crawling through a robots.txt file, otherwise search engine crawlers will not be able to discover the rel="canonical" link element.

Great stuff as always from the Google Webmaster Central team.
http://googlewebmastercentral.blogspot.com/2009/12/handling-legitimate-cross-domain.html

Labels: canonical tag, duplicate content
posted by Jody @ Thursday, December 24, 2009

Interesting Search Posts from the Past Week
We thought that we would revisit some of the interesting Search and SEO related posts from the past week as we catch up on news from a pretty busy year in Search.

Is Social Media Ruining Search Results? - great topic of dicsussion by Shari Thurlow. In this post she makes some interesting comments:

One of my colleagues, David Naylor, stated earlier this year that one of the greatest skills that a search engine optimization (SEO) professional possesses is the ability to analyze search engine results pages (SERPs). I agree with him. We too agree with this statement.

I think the commercial web search engines are giving social media items far more attention and validation than they deserve. - Again we agree.
RE: Real time search and News: My question is: do these conversations truly deserve prominence on the front page of search results? Which is more important: the conclusion/consensus or the content that leads to the conclusion/consensus? Or are they both important? - We feel that they are both important and that this is what the masses are thirsting for.
The World Is Flat For Twitter, As In Global Growth Has Stalled - is Twitter beginning to run its course? Perhaps but third party Twitter clients (i.e. Tweetdeck) are growing in popularity according to this post on TechCrunch.

Most Recent Facebook Common Stock Sale Values Company At $11 Billion - according to TechCrunch, the most recent shares of Facebook are being valued at $25/share which puts Facebook's value at around $11 billion.

More People Around The World Get Their News Online From Google News Than CNN - whoa , we're on a roll with the posts from TechCrunch. This articles states that, "in November, 2009, according to comScore, Google News attracted 100 million unique visitors worldwide, making it a larger news site than CNN (66 million) or the combined properties of the New York Times (92 million)." Yet Yahoo News had 138 million unique visitors during the same time period. How times have changed.

What Did Search Look Like a Decade Ago - this is a fun post by Bill Slawski from SEO by the Sea who revisits some screenshots from Search Engines from the past decade. Man ASK Jeeves and Alta Vista looked alright but some of the others were/are just plain boring.

Who Walked, Google or Yelp? - The NY Times chimes in about the deal that fell apart between Google and Yelp. How do you walk away from a half a billion dollars? Well the folks at Yelp had their reasons. Was Yelp holding out for another deal and more money? Still waiting on official word from Google and Yelp.

Labels: Search
posted by Jody @ Thursday, December 24, 2009

Top 100 Search Marketing Buzzwords of the Decade: 2000-2009
Wednesday, December 23, 2009
I have spent some time this week going through Enquiro's and Marketing Jive's post from the past decade. (Whew, no easy task at that, as there were thousands of posts to go through...). One of the thing that I was reminded of was just how quickly the Search Industry has changed in the past ten years. Looking at our articles and blog posts from the early part of the decade where there was less discussion about Google and more about things such as FAST, AOL, Inktomi, GOTO and Alta Vista to recent years where Google, Twitter and Yahoo dominated the forums and discussions.

As we prepare out annual marketing buzzword list for 2010, we thought that it would be fun to revisit the memorable search marketing buzzwords from the past decade. A walk down memory lane for some and a "huh, what's Lycos?" moment for others.

Top 100 Search Marketing Buzzwords of the Decade: 2000-2009



| | |
| --- | --- |
| 100 | Excite |
| 99 | Hotbot |
| 98 | Lycos |
| 97 | Vanity Search |
| 96 | Widget Marketing |
| 95 | XML Sitemap |
| 94 | Low-hanging fruit |
| 93 | Web 3.0 |
| 92 | Google's Big Daddy |
| 91 | SES (Search Engine Strategies) |
| 90 | Organic Search |
| 89 | Google Sandbox |
| 88 | Day Parting |
| 87 | URL Re-writing |
| 86 | Breadcrumb Navigation |
| 85 | A/B Testing |
| 84 | Robots.txt |
| 83 | Alta Vista |
| 82 | Contextual Text Ads |
| 81 | Online Competition |
| 80 | Page Hijacking |
| 79 | Social Bookmarking |
| 78 | Reputation Management |
| 77 | Attribution Models |
| 76 | Google Toolbar |
| 75 | Blogosphere |
| 74 | Directory Submissions |
| 73 | Banner Ads |
| 72 | Internal Linking |
| 71 | Web 2.0 |
| 70 | Ad Copy |
| 69 | Above the Fold |
| 68 | Blogging |
| 67 | Content Management |
| 66 | Mobile Search |
| 65 | Google Bombing |
| 64 | SERPs (Search Engine Results Pages) |
| 63 | Real-time search |
| 62 | Windows Live Search |
| 61 | AdSense |
| 60 | Online Marketing |
| 59 | Click Through |
| 58 | Cost Per Click |
| 57 | Personalized Search |
| 56 | Overture |
| 55 | Anchor Text |
| 54 | Press Release Optimization |
| 53 | Website Redesign |
| 52 | Sitemap |
| 51 | Meta Data |
| 50 | ASK Jeeves |
| 49 | Google's Golden Triangle |
| 48 | Local Search |
| 47 | Search Engine Marketing |
| 46 | Conversion Path |
| 45 | Visibility |
| 44 | Universal Search |
| 43 | Webmaster Tools (Google Webmaster Tools) |
| 42 | User Intent |
| 41 | Key Performance Indicators (KPIs) |
| 40 | Semantic Mapping |
| 39 | Bounce Rate |
| 38 | Cost Per Acquisition |
| 37 | Analytics |
| 36 | Google Florida Update |
| 35 | Content is King |
| 34 | MSN |
| 33 | Landing Pages |
| 32 | Natural Search |
| 31 | Paid Search |
| 30 | Inktomi |
| 29 | AOL |
| 28 | Black Hat |
| 27 | Link Bait |
| 26 | Long-tail optimization |
| 25 | Open Directory / DMOZ |
| 24 | Cloaking |
| 23 | Bing |
| 22 | Duplicate Content |
| 21 | Social Networking |
| 20 | Yahoo Directory |
| 19 | Google Dance |
| 18 | Algorithm |
| 17 | On-Page Optimization |
| 16 | Wikipedia |
| 15 | Link Building |
| 14 | Twitter |
| 13 | ROI |
| 12 | YouTube |
| 11 | Facebook |
| 10 | Search Volume |
| 9 | Link Popularity |
| 8 | PPC |
| 7 | SEO |
| 6 | PageRank |
| 5 | Yahoo - still one of the most visited destinations on the Web. The past decade for Yahoo has been interesting to say the least culminating with the Search deal of the decade when Microsoft and Yahoo formed a search partnership in 2009. |
| 4 | Paid Inclusion - billions of dollars are spent on paid inclusion every year, but did you know that 70% of the users continue to click on organic/natural search results as opposed to paid results? |
| 3 | Google AdWords - the platform that helped redefine online advertising and make Google billions of dollars. |
| 2 | Keyword Research - this is what Search is about isn't it? Search is based on the thirst for knowledge and the answers to questions. Keyword queries are why the search engines continue to operate. You and I will type in a keyword query into a search engines in hope of finding the information that we are looking for. Keyword research is more than a buzzword, it is what the core of Search is all about. |
| 1 | Google - Google is more than a search engine. Google has become a verb and a way of life for many. In the past ten years, Google has redefined online advertising. It is no secret that year in, year out Google is voted as one of the top places to work. They are famous for their culture and innovation. In the past decade, Google has had a profound impact on all of our lives. At least of the lives of anyone who is frequently online. |

If you require some additional definition around any of these terms visit any of the resources below:


Enquiro Glossary

Google AdWords Glossary
Marketing Terms
Search Engine Dictionary.com
http://www.seoconsultants.com/glossary/
http://www.searchenginesbook.com/searchengineglossary.html
SEO Book Glossary
SEOGlossary.com
SEMPO
Wikipedia
Labels: marketing buzzwords
posted by Jody @ Wednesday, December 23, 2009

Top 9 for 2009: Top Google Posts from Marketing Jive
Thursday, December 17, 2009
Our second installment of our top posts of 2009 features our favorite Google related posts from the past year of 2009. Google (GOOG), like most companies, experienced it's share of highs and lows in 2009. Speaking of shares, here is a quick peek as to how Google's shares fared in 2009.

On January 16, 2009, Google's share price was at a YTD low at $299.67
Google's share price was at it's highest YTD today, December 16, 2009 when shares closed at $597.76
Google's all time high share price was in December 7, 2007 as shares peaked at $714.87
So what was Google up against in 2009? Here are a few reminders:

a struggling economy
advertisers shifting online advertising spend away from sponsored search to natural (organic) search
real-time search from entities such as Facebook and Twitter
competitive mergers with the partnership of Microsoft and Yahoo
With Marketing Jive being focused around online marketing, specifically organic search marketing, many of our posts surround SEO and how Google continues to try and produce the most relevant results within their search results. We expect big things from Google, as they continue to innovate with their search engine. As a result, here is a look at some of our top Google related posts from the past year.


Top Google Posts from 2009

#9. Google's Best Practices for Product Search - in June, we posted some of Google's best practices for product search. Product search is one of the many forms of universal (blended) search results that Google display in their main results. If you are an e-commerce site and sell products on your website you should be leveraging Google Base and Google Product Search.

#8. Google Continues to Tweak Algorithms Specific to Link Computation - we touched on Page Rank Sculpting and some of the changes Google was making to their algorithm that was specific to link computation. Will there come a time when Google places less value on link popularity? Many suggest no, but we think that in order to provide the most relevant results in the future, Google may place less emphasis on link popularity especially with the ability of site owners to go out and purchase links and artificially populate their link inventories. The site with the most links is not always the most relevant site for a given search query... link popularity can only go so far.

#7. Google Caffeine: Universal Search Results are Influenced by Rankings - look for Google Caffeine to completely roll out in the near future (some say it has already rolled out in full). In September, we touched on something former Googler Vanessa Fox mentioned in that Universal Search results are influenced by ranking and relevance signals. Blended Search results will continue to become more conspicuous as users interact with them more often and become accustomed to clicking on video, news, shopping, local and other types of blended search results.

#6. Why Blended Search is Important to Google Caffeine - at number six we have an interesting post on what blended search will be important to the Google Caffeine update that is currently underway in Google.

#5. 5 Great Features of Google Webmaster Tools - we love Google Webmaster Tools. It is one of the greatest tools that a site owner can use to diagnose indexing and search issues for a website. Google continues to add great features to GWT and we look at five of those features in this post from October.

#4. Understanding Google Caffeine - just what is Google Caffeine anyway? Is it an infrastructure update or an algorithm update? Will it impact your rankings and visibility in Google's search index or not? Will it provide quicker and more relevant results to the users of Google's search engine. This post will answer some of these questions and enlighten you on just what Google Caffeine is.

#3. Top Blended Search Queries in Google for 2009 - Universal Search aka Blended Search was big in 2009 and look for it to be even bigger in 2010. This post looks at some of the fastest rising searches in various types of blended results including image search, news search and mobile search.


#2. Google Displaying Breadcrumb Links in Google SERPs - we thought that this was big news as Google started rolling this feature out in November whereby they displayed breadcrumb links in their search results providing the site in question was making effective use of breadcrumb navigation. Now instead of having one link in your SERP listing, you could now have upwards of 5 or 6 links within the same result (these are in addition to any sitelinks that your site might have as well).

#1. Top 20 Google Blogs for Use in 2009 - we always like to list some of our favorite Google blogs that are out there. We highlighted some of our favorite Google blogs that we liked to visit in 2009. Previously we had posted about Google's Top 50 blogs, but we have seen some new Google blogs enter the ranks and thought that we would share them with you in an updated post. Can you guess what our favorite Google blog is? (For the record it is not the Official Google Blog as that blog entered the charts at #2).

There you have it our top 9 of 09 as to our favorite Google posts from Marketing Jive in 2009.

Labels: google 2009
posted by Jody @ Thursday, December 17, 2009

WordStream Announces Two New Free Keyword Tools
Wednesday, December 16, 2009
Earlier today, WordStream announced the launch of two new free, next-generation keyword tools

The Free Keyword Niche Finder – Enter a keyword to find your most valuable pockets of keyword opportunities. This tool returns structured keyword suggestions ready to use in profit-enhancing search marketing campaigns.

The Free Keyword Grouper – Drop in a list of keywords or analytic data and get back tightly related groupings to use in more relevant PPC ad groups and targeted SEO Web copy.

Grouping and organizing your keyword data is the key to increasing exposure, click-through and conversions, leading to higher ROI from search engine marketing. Now you can group keywords faster and discover new keyword niches with the help of our full suite of free tools.

BOSTON, MA – December 16, 2009 – WordStream, Inc., a provider of keyword tools for pay-per-click (PPC) and search engine optimization (SEO) efforts involving large numbers of keywords, today launched a pair of tools designed to help businesses identify and optimize highly profitable keyword niches.

WordStream's new tools, The Keyword Niche Finder and The Free Keyword Grouper, are designed to help businesses and marketers solve specific problems:

The Keyword Niche Finder - Instantly identify and target the most profitable keyword niches
The Keyword Grouper- Group and organize vast lists of keywords into actionable keyword groups to turn into ad groups or website content
Strong keyword organization is the foundation of successful search marketing, and WordStream's Free Keyword Grouper lets marketers take massive lists of target keywords and instantly group these keywords into tightly-knit, relevant groups. This advanced level of keyword organization is critical for creating effective ad groups for PPC campaign advertising and for informing content creation and site navigation for SEO.
Beta user and independent search marketing consultant Ian Hughes said of the tools: "The great thing is that the two tools really complement each other: The Keyword Niche Finder lets me quickly identify not only single keyword ideas, but the most popular clusters of keywords, and The Keyword Grouper is great for making sense of a lot of data or a long list of keywords you've already created."

With The Keyword Niche Finder, marketers can type in terms related to their business and receive a list of the most popular and relevant keywords for their websites, along with the most interesting keyword niches or clusters. Marketers and website owners can leverage the results from The Keyword Niche Finder to build and structure intelligent website information architectures or create new subsections of their existing sites to drive traffic and collect new business opportunities.

"One of the biggest challenges for business owners is determining where to begin their keyword research and how to continually expand and refine their campaigns to get maximum returns," says WordStream Founder and Vice President of Product Development Larry Kim. "With our two new free tools, we've armed marketers and business owners with the power to instantly receive well-organized, prioritized lists of the most profitable keyword opportunities in their niche."

WordStream's subscription-based service also announced a major upgrade recently, including integration with Google Analytics and sophisticated multi-source keyword analytics. It provides users with a tool-set to take those insights to the next level by continually monitoring the performance of their keywords and offering actionable keyword suggestions that helps them grow their campaigns and revenues, all for a very affordable monthly fee.

If you haven't already, you can sign up for access to all our free tools by creating a free WordStream account today.

Labels: Keyword Tools
posted by Jody @ Wednesday, December 16, 2009

Top 5 B2B Posts for 2009 from Marketing Jive
Tuesday, December 15, 2009
As the year winds down, you can be sure to be served up with your fair share of top ten lists and such from the year that was 2009. We, at Marketing Jive are no different and will be presenting some of our favorite posts from the past year.

We kick off our top posts of 2009 series with our top 5 B2B posts from the past year.

Top 5 B2B Posts for 2009

#5. B2B Resources: Forbes' Best of the Web in B2B - we begin our list with what else, a list... courtesy of Forbes.

#4. 5 Ways Interlinking Can Benefit B2B Websites - we like to mix a little SEO with our B2B. We examine five ways that interlinking can benefit B2B websites that includes SEO benefit, navigational benefit and conversion benefit.

#3. Mapping the BuyerSphere Webinar from Enquiro - The BuyerSphere was big news for Enquiro in 2009, and out series of webinars culminating with the launch of the BuyerSphere book proved interesting and is a must read for B2B marketers. If you want to learn the truth about how B2B purchasing decisions are made, you will definitely want to check out the book.

#2. Building Digital Assets: Latest Enquiro Webinar on The BuyerSphere - we told you that the BuyerSphere was big. Learn more about what B2B buyers and B2B doers are interacting as they get closer to making a purchase.

#1. B2B SEO vs. B2C SEO: How Different Is It? - just how different is it? We decided to take a deeper look into some of the differences between B2C and B2B SEO. We looked at items such as keyword research, pm-page optimization, content development and inbound linking just to see how different B2B and B2C SEO is.

Labels: Advanced B2B, B2B SEO
posted by Jody @ Tuesday, December 15, 2009

What People in Sweden Were Searching for in 2009
Friday, December 11, 2009
As we continue our trip around the world with top Google searches for 2009, we land in Sweden, home of Abba and Ikea. Looks like Facebook is still popular in Sweden as opposed to Twitter. Both Michael Jackson and Beyonce were featured on the top searched for Entertainment list.





(Most Popular)
facebook
youtube
blocket
google
eniro
aftonbladet
lexikon
bdb (bilddagboken)
tradera
hotmail
Fastest Growing
spotify
translate
facebook
eniro
blocket
blogg
bdb (billddagboken)
hotmail
hitta
google
Most Popular Sport
u21
barcelona
real madrid
ifk göteborg
fotbollskanalen
intersport
champions league
stadium
allsvenskan
swehockey
Popular Entertainment Searches
tv4
michael jackson
spotify
idol
twilight
beyonce
bolibompa
youtube
family guy
facebook
http://www.google.com/intl/en/press/zeitgeist2009/regional.html#sweden
What Canadians were searching for in 2009
What the UK was searching for in 2009
What Australians were searching for in 2009
What Searchers in India were using Google to Search for in 2009
Labels: top searches Sweden 2009
posted by Jody @ Friday, December 11, 2009

What Searchers in India Were Searching for in 2009
Thursday, December 10, 2009
Continuing our week of top Google searches for 2009, we visit the great land of India. With corporate woes and recession news, more people in India looked for ways to meditate and concentrate. Here is a look at some of the top searched for terms in India via Google in 2009.

Most popular
gmail
youtube
yahoomail
orkut
indian railways
yahoo
google
rediffmail
facebook
rediff
Finally Gmail tops the list of email services being searched for by users. This is quite different than what we saw in Canada, the US and the UK in 2009. Interesting to see that Yahoo Mail is still a popular searched for term. You would think that people would just bookmark the site or add it to their toolbars as opposed to searching for it to simply login, if that in fact is what is happening.
Fastest rising
budget 2009
kambakth ishq
irctc
satyam share price
bhuvan
michael jackson
twitter
election results
windows 7
nokia 5800
Most popular celebrities
katrina kaif
michael jackson
salman khan
aishwarya rai
shahid kapoor
kareena kapoor
shahrukh khan
angelina jolie
megan fox
sachin tendulkar
Only three "Western" celebrities made the top ten list of top celebrities searched for in India.


How to
how to kiss
how to hack
how to meditate
how to study
how to swim
how to draw
how to flirt
how to chat
how to concentrate
how to download
Similar to Canada, the top "How to" query was for "how to kiss". Obviously this must be associated with a certain age demographic as I cannot see people in the 25-45 age group performing this search query.


http://www.google.com/intl/en/press/zeitgeist2009/regional.html#india

What Canadians Were Searching for in 2009
What the UK was searching for in 2009
What Australians were searching for in 2009

Labels: top searches in India 2009
posted by Jody @ Thursday, December 10, 2009

Marketbright Launches Agile Marketing WEBinar Series
Tuesday, December 08, 2009
Marketbright Launches Agile Marketing WEBinar Series



Agile Marketing Methodology to Provide Marketing with an Organizing Principle and Path to Success

SAN BRUNO, CA – Dec. 7, 2009 - Marketbright, a leading on-demand marketing automation platform, today announced the Agile Marketing Webinar Series, which will detail the top issues and game changing trends facing B2B marketing organizations. The series also will outline how companies can take an Agile approach, now commonly used as a best-practice in software development, to improve the nimbleness of their marketing organizations and efforts.

In a tough economic environment, many marketing organizations find themselves struggling to prove their value to top level executives. Combined with tighter budgets and a changing landscape that includes social media and other new marketing tactics, it has become more crucial than ever for marketing to make sure they are closely aligned with sales and delivering what a sales team needs. Yet marketing has traditionally lacked the methodology that other areas of an organization, such as sales and R&D, hold near and dear.

In its newly released Agile Marketing Webinar Series, Marketbright will guide attendees in how they can apply the same principles of Agile software development to the marketing organization and process. Unlike other development methodologies, like Waterfall or Cowboy Coding (i.e. no methodology at all), Agile development enables organizations to achieve agility, a nimbleness that lets them execute faster and better, not through a lack of processes, just more collaborative, lighter handed ones.
In applying this same principle to marketing, Agile Marketing enables organizations to quickly change requirements in days or weeks, not months or quarters, based on what's working and what's not, as well as the ever-changing competitive landscape. It provides individuals the environment and support they need to succeed, and forces teams to consistently reflect on and adjust their behavior to increase effectiveness.

"At ConceptShare, we realize the importance of finding efficiencies and improving processes while empowering creativity," said Nish Patel, CEO of ConceptShare. "Our companies have worked together to integrate our respective technologies in support of Marketbright's vision of Agile Marketing."

"Bringing this type of methodology and discipline to marketing is long overdue," said Joseph Rizzo, Principal at Managed Marketing Automation. "Marketbright's vision for Agile Marketing will help marketing organizations achieve optimal results with their precious resources, and we are pleased to participate in this ongoing vision."
To learn more about Agile Marketing methods and to register for the webinar series, visit www.marketbright.com/agile-marketing/

About Marketbright

Marketbright delivers the leading software-as-a-service marketing automation solution, enabling more than 20,000 users at companies such as TELUS, Serena Software, SAP Business Objects, i365 (Seagate), Genesys, Mimosa Systems, Varonis and to make contact, manage leads and convert prospects to customers. Marketbright goes beyond the traditional marketing tools with a full suite of integrated applications including campaign management, email marketing, event management, social networking, landing page creation, lead scoring, lead nurturing and membership management. The company is privately held and headquartered in San Bruno, Calif., and can be reached at http://www.marketbright.com//

Press contact

Zenobia Godschalk
ZAG Communications

678.799.8279

Labels: Marketbright, marketing webinar
posted by Jody @ Tuesday, December 08, 2009

What the UK Was Searching for in 2009
Here is a quick look at what people in the UK were using Google to search for in 2009.

Fastest Rising
facebook
jogos
ebay uk
yahoo mail
hotmail
bbc iplayer
hi5
stephen gately
bing
spotify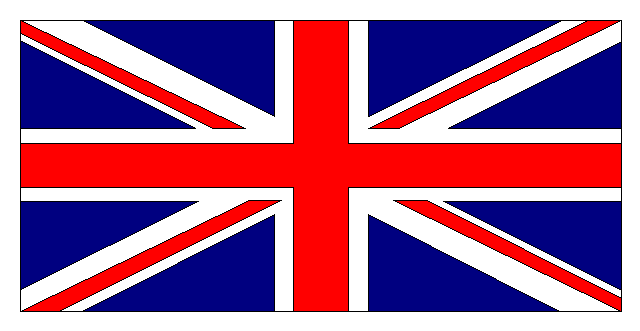 Notice that in 2009, Britons used Google to search for other online destinations such as Facebook, Ebay, Yahoo Mail, Hotmail, Hi5 and Bing. This is evident in the most popular searches by folks in the UK:
Most Popular
facebook
bbc
youtube
hotmail
games
ebay
news
google
yahoo
bebo
Hottest News Searches
swine flu
susan boyle
jade goody
robert pattison
rihanna
michael jackson
google maps
twitter
stephen gately
iran
People in the UK, like many other parts of the world, were concerned about the Swine Flu in 2009. When compared to the US, folks in the UK were search less for Twitter (or at least it was not as popular as it was in the US). Will 2010 hold similar trends? We will have to wait and see.
Top Searches for 2009
What Canadians Searched for in 2009
Labels: top searches 2009, uk search activity
posted by Jody @ Tuesday, December 08, 2009

Big Day for Google: Release Google Real-Time Search, Personalization and More
Monday, December 07, 2009
Big news today from the Google Search Event today. Google is rolling out some major changes which will have a direct impact on what is shown in their search results. We've already discussed their personalization efforts and they have also announced the launch of Google Real-Time Search... whoa this is big news. Test out the real-time search with this query: http://www.google.com/search?q=tigers%20mistresses&hl=en&gl=us&esrch=RTSearch&rtfu=1260214088&usg=2102

More to come... For now here is a peek at coverage from TechCrunch

http://www.techcrunch.com/2009/05/12/google-launches-search-options-declares-real-time-search-biggest-challenge/
posted by Jody @ Monday, December 07, 2009

What Canadians Were Searching for in 2009
In a previous post, we looked at the top searches for 2009 broken down by major search engine. This week we will be looking at what people were searching for in various countries. We start with my native Canada. The following lists were the top searches queries in Google for 2009. It appears that Canadians are using Google to find the information central to their lives.

It is interesting to note that in the 100th Anniversary of the famed Montreal Canadiens hockey franchise, searches for "Montreal Canadiens" or related did not make any of the lists. Without further adieu, here is a look at what Canadians were searching for in 2009.


Fastest Rising
twitter
blackberry
yahoo mail
accèsd
craigslist
natasha richardson
justin bieber
new moon
michael jackson
google street view

Interesting to see Michael Jackson barely crack the top 10 when he was the number two searched for term in the United States. It is equally interesting that Natasha Richardson, who was involved in a fatal skiing accident in Quebec is at number six. Does anyone else find it interesting that Canadians are using Google to search for "Yahoo mail" as opposed to Google's Gmail?


Most Popular
facebook
youtube
lyrics
weather
hotmail
google
games
yahoo
map
kijiji

Canadians are avid Facebook users and I believe are among the world's leaders when it comes to using Facebook. No surprise here. Noticeably abscent is Twitter which appears to be more popular States-side than here in Canada. (Although Twitter was on the fastest rising list). I want to point out that yet again, Canadians are using Google when searching for an email service to find "hotmail" rather than searching for Google's own email service Gmail.

Fastest-Rising News searches
swine flu
susan boyle
natasha richardson
jon and kate
h1n1
flu
rihanna
new moon
chris brown
michael jackson
Top "How-to" searches
how to kiss
how to draw
how to flirt
how to meditate
how to crochet
how to sing
how to hack
how to dance
how to paint
how to fight
I would suggest that Canadians are lovers not fighters, but the entry at number ten would suggest otherwise. I guess that there are a lot of up and coming hockey players using Google (just kidding). Canadians are also eco concious and are interested in going green.
Top Organic searches
planet organic
organic food
organic farming
organic gardening
whole foods
organic meadow
organic makeup
organic milk
canadian organic growers
organic cotton
It is interesting to see what one of the world's most plugged in nations are searching for. Canadians are no doubt unique in some of their searching habits and the queries they search for.
Labels: Google Canada, top canadian searches 2009
posted by Jody @ Monday, December 07, 2009

Personalized Search: Google Rolls Out Personalization to All
Original Post: ASK Enquiro
http://ask.enquiro.com/2009/googles-second-coming-of-personalization-of-search/

On Friday, Google announced that they are rolling out personalization to all. Personalization, aka personalized search results, means that the results that you receive will be based on your searching habits as Google will be customizing the search results based on six months of search activity linked to an anonymous cookie in your browser. Personalization of search is meant to provide a richer, more relevant search experience. This "customization" includes searches you've done and results you've clicked.

Previously when Google launched personalization back in 2007, it only impacted users who were signed into their Google (iGoogle) account. In addition, they needed to have web history enabled on their Google accounts for personalization to take place. So how will you know if Google has personalized your results? According to Google, "...You'll know when we customize results because a "View customizations" link will appear on the top right of the search results page..."

Oddly enough almost a year to the day, I wrote a short piece over at Marketing Jive entitled Search in 2009: Personalization and Blended Search where I touched on how the major search engines will be looking at providing richer search results through personalization and blended search.

Some facts about personalization:

If you're signed into personalized search

Google pulls data from your Web History
Google uses the data from as far back as they have it, until you remove it
only signed-in search activity and only if you are signed up for Web History impacts what searches are used to customization
can be turned off by removing Web History from your Google Account
If you are not signed in
Google pulls data from Google's servers linked to an anonymous browser cookie
Google pulls data from and up to 180 days (6 months)
only signed out search activity are the types of searches that are used to customize
you can sign out by disabling search customizations. To disable history-based search customizations while signed in, you'll need to remove Web History from your Google Account.

Google on the Personalized Search Experience: http://www.google.com/support/accounts/bin/topic.py?topic=14121
How Google Customizes Search: http://www.google.com/support/websearch/bin/answer.py?answer=93704

The Impact of Personalization on SEO

Of course some online marketers and SEOs are freaking out a little with this announcement about personalization by Google. The fact of the matter is, while there may be less opportunity to "control" what users see in the search results collectively, the need to produce and create rich content is still there. Think about it, why is Google so hard on sites that:

have artificially inflated external link inventories (via purchase of links)
have blatant duplicate content issues
have non-search engine friendly URLs
make it difficult for spiders to crawl a site's content
The answer is simple... because Google is trying to provide the most relevant results possible. They are trying to ensure that the user finds the information that they are looking for based on intent. While personalization is one means of doing this, there are other factors such as the timeliness of the resource and real-time search that Google should also be focusing on.

As marketers, personalization enforces the need for creation of relevant content and providing the information that the user or prospect is searching for. From an SEO perspective, the game does not change as drastically as some are making it out. You will still need to:

Create rich content relevant to a theme
Leverage on-page optimization efforts specifc to that page of content
Work on creating content that other sites and blogs will naturally want to link to (read: build quality links)
Leverage blended search - to provide rich and timely content to the user

Organic search marketing is all about content, keyword placement and link popularity. Personalization just means that you need to be an authority on a given theme related to your business. If you are the most relevant resource on a given topic or theme, you will do fine. If your site is full of fluff and your content is not easily found by the search engines, you are going to have a tougher time with personalization, because you may not factor in as part of the consideration set.

Google's announncement about the full roll out of personalized search results.

Labels: personalization, personalized search
posted by Jody @ Monday, December 07, 2009

Top Blended Search Queries in Google for 2009
Sunday, December 06, 2009
Blended search continues to evolve and become important in terms of what is being displayed in the search results. In Google, blended search is known as Universal Search and includes items such as image search, video search, book search, news search, local search, shopping results and blog results. As online marketers, you should be establishing a blended search strategy if you have not yet done so. Blended search optimization is a missed opportunity by many organizations, and in 2010, you will definitely want to leverage this option to help intercept your target audience.

Here is a look at some of the top searched for queries in blended results as provided by Google.

Google News Search - Fastest Rising
swine flu
susan boyle
jon and kate
adam lambert
rihanna (chris brown)
new moon
inauguration
michael jackson
nadya suleman
missing link found
Google Image Search - Fastest Rising
lady gaga
new moon
michael jackson
megan fox
selena gomez
rihanna
taylor swift
bella swan
alice cullen
jacob black
Google Book Search - Fastest Rising
twilight
new moon
eclipse
untamed
democracy in america
mere christianity
the second sex
city of glass
pretties
the last olympian
Google Mobile Search - Fastest Rising
twitter
michael jackson
facebook
imdb
cta bus tracker
bebo
nba scores
univision.com
steve mcnair
espn.com
Google Maps - Fastest Rising
mount everest
laguna seca
in-n-out
grand canyon
eiffel tower
white house
great wolf lodge
wild animal safari
voodoo doughnuts
path station
Any surprises? As usual there are a number of entertainment type queries being search for. This is especially true with image search and news search. Regardless, people are paying attention to blended search and are engaging with it like never before. Optimizing for blended search should be a strong component of your online marketing strategy going into 2010.
posted by Jody @ Sunday, December 06, 2009

What People Were Searching for in 2009
Saturday, December 05, 2009
Ever wonder what people search for when they go online? Well it's that time of the year when the major search engines release information on what people are searching for on their engines. I managed to catch a little bit of ABC news the other night and there was an interview with Google's Marissa Mayer who mentioned that a quarter of the searches completed on Google daily are for terms that people have never searched for before. I thought that was very interesting.

Here is a look at what people were search for on the major search engines in 2009. Let's begin with looking at ASK.com. If you remember, ASK was formerly known as ASK Jeeves (and still is in the UK) and was based on the premise that users would type a question into the engine to try and find the answers to their questions.


This year ASK compiled a list of the top questions that people were asking on their search engine. The results are... well interesting to say the least. According to ASK, more than 50 million people visit Ask each month, where they are three times more likely to enter their queries in the form of a question than on other search engines. Here is a look at some of those questions.


ASK.com's Top Questions of 2009

How much should I weigh?
How do I get out of debt fast?
How do I get pregnant? - are you serious?

What is Twitter?
What is Miley Cyrus' phone number?
What is the meaning of life? - again are you serious?

When will the world end? -

How long does marijuana stay in your system?
What are the symptoms of Swine Flu?
What time is it? - ok this is the kicker...

Top Technology Questions
How do I make a website?
What does URL stand for?
How do I find my IP address?
What is an RSS feed?
How many megabytes are in a gigabyte?
How do I delete my cookies?
What is JavaScript?
What does FTP stand for?
What is a 3G network?
What is a PDF file?
Top Parenting Questions
How can I help my child deal with a bully?
How much should my child weigh?
By what age should a child express happiness?
How do I keep my child safe on the Internet?
How should my child deal with peer pressure?
What immunizations will my child need for school?
Does my child have ADHD?
How do I deal with food allergies at school?
When can my child ride in the front seat?
When should I give my child a cell phone?
Top Celebrity Rumors of 2009
Is Miley Cyrus pregnant?
Is Adam Lambert straight?
Is Lady Gaga a man?
Is Michelle Obama pregnant?
Is Robert Pattinson dating Kristen Stewart?
Did Chris Brown get Rihanna pregnant?
Are Jon and Kate getting a divorce?
Is Michael Phelps using marijuana?
Who is the father of Michael Jackson's children?
Did David Letterman keep a secret bedroom is his studio?
Needless to say, some interesting searches being done in ASK.com. Check out the official news release from ASK for more: http://ask.mediaroom.com/index.php?s=43&item=409

ASK's top questions can also be found here: http://sp.ask.com/2009/topquestions.html

Top Searches in Bing for 2009


Top search trends on Bing for 2009 included:




Michael Jackson
Twitter
Swine Flu
Stock Market
Farrah Fawcett
Patrick Swayze
Cash for Clunkers - this one is interesting

Jon and Kate Gosselin
Billy Mays
Jaycee Dugard
http://www.bing.com/community/blogs/search/archive/2009/11/30/top-bing-searches-in-2009.aspx

Top Searches in Google in 2009

Ah Google, the mothership of all search engines. As mentioned in 2009, approximately 25% of daily searches were for terms that people had not seacrhed for before. Well the following list outlines some of the terms that the vast majority of Google users were searching for in 2009. Yes you can expect to see Michael Jackson and Twitter, but there are some surprising ommissions from the list.

Twitter
Michael Jackson
Facebook
Hulu
Hi5
Glee
Paranormal Activity
Natasha Richardson
Farrah Fawcett
Lady Gaga
It appears that when it comes to Google, people are looking more for how to connect with other people when compared to the other search engines. Notable omissions include Barack Obama, Sarah Palin, and Swine Flu. According to Google Zeitgeist, the fastest falling terms (global) for 2009 were:



beijing 2008
euro 2008
heath ledger
barack obama
amy winehouse
kraloyun
dailymotion
bebo
wii
emule

For all of you hockey fans out there, here are the top hockey searches in Google for 2009


red wings
penguins
blackhawks
bruins
capitals
hurricanes
flyers
rangers
ducks
sabers

Hmm, not one Canadian team on the list.

Ever wonder what people are searching for in Chicago vs. say New York?


Chicago, IL
impact cps
cta bus tracker
second city cop
rta trip planner
southtown star
metromix chicago
harold washington college
paws chicago
chicago public library
uic.edu
New York, NY
cuny portal
duane reade locations
mta trip planner
seamless web
conedison.com
hopstop
hale and heardy
shake shack
nyu home
queens library
How about in the Silicon valley area or San Francisco?


San Francisco, CA
fox theater oakland
bay bridge closure
wicked san francisco
ilearn
sf giants schedule
sfusd
511.org
outside lands
bart schedule
ccsf

Google's Top News Search for 2009: http://www.google.com/intl/en/press/zeitgeist2009/news.html
Google's Top Sports Searches for 2009: http://www.google.com/intl/en/press/zeitgeist2009/sports.html
Google's Top Searches by Major US City for 2009: http://www.google.com/intl/en/press/zeitgeist2009/cities.html

Google Zeitgeist 2009: http://www.google.com/intl/en/press/zeitgeist2009/

Top Yahoo Searches for 2009

According to Yahoo,


In 2009, the Web was an integral part of the news cycle as people rushed online to get updates about topics as diverse as the economy, foreclosures, Michael Jackson, unemployment, "Jon & Kate Plus 8," and health care. And Yahoo! was the No. 1 ranked destination for people to get information that mattered to them most, whether they got the information from their computers or their mobile phones.


Here are the top search queries in Yahoo for 2009.

Michael Jackson
Twilight
WWE
Megan Fox
Britney Spears
Naruto
American Idol
Kim Kardashian
NASCAR
Runescape
Ah, Britney at least made one list. Yahoo released information on some of the other top search queries on their engine from 2009.

Top 10 Science-Related Searches for 2009

Swine Flu/H1N1
Solar Eclipse
Perseid Meteor Shower
Conficker Worm
NASA Space Shuttle
Tsunami
Stem Cell
Bermuda Triangle
Climate Change
Hubble Space Telescope
Top 10 Searched Sports Teams/Athletes for 2009
Dallas Cowboys
Manny Pacquiao
Maria Sharapova
Danica Patrick
New York Yankees
Los Angeles Lakers
Gina Carano
Pittsburgh Steelers
Anna Kournikova
Serena Williams
Top 10 Searched Music Artists for 2009
Michael Jackson
Britney Spears
Beyonce
Miley Cyrus
Rihanna
Lady Gaga
Taylor Swift
Jessica Simpson
Mariah Carey
Vanessa Hudgens
Yahoo! has created a Year in Review Rewind video. Check it out here: http://yearinreview.yahoo.com
Official Press Release from Yahoo re: top searches for 2009.
http://yhoo.client.shareholder.com/press/releasedetail.cfm?ReleaseID=427242

There you have it, a fairly detailed list of what you were searching for in 2009 across the major search engines. Was it what you expected? I mean arguably the largest news stories of the year were:

the death of Michael Jackson
the coming of Swine Flu / H1N1
Barack Obama as the new President of the United States
Jon and Kate plus 8 debacle
the struggling economy in the US
bailouts
What will be the most popular searched for term in 2010? Will it be Olympics related, a political scandal, the divorce of a famous Hollywood couple, he death of a beloved persona? Only time (and the major search engines) will tell us.


Labels: ASK, ASK vs Google, Bing, top searches 2009, yahoo
posted by Jody @ Saturday, December 05, 2009

About Me
Name: Jody
Home: Kelowna, BC, Canada
About Me: SEO guy by day, family man 24/7.

Previous Posts
Marketing Jive Vault of Posts
Online Marketing Resources
Content Marketing & Website Analysis
Digital Marketing Services
Search Engine Guide
WebProNews Canada
Official Google Blog
Yahoo Search Blog
Search Engine Watch
100% Organic
Global Thoughtz
B2B Marketing Blogs
Silicon Valley Gateway
Guy Kawasaki
Church of the Customer Blog
Marketo's Big List of B2B Blogs
Blogs We Like
Hockey Fanatic
JodyNimetz.com
Ask.com Blog
Comparison Engines
Matt Cutts

TechCrunch
Techdirt
VentureBeat
Yahoo Search Blog